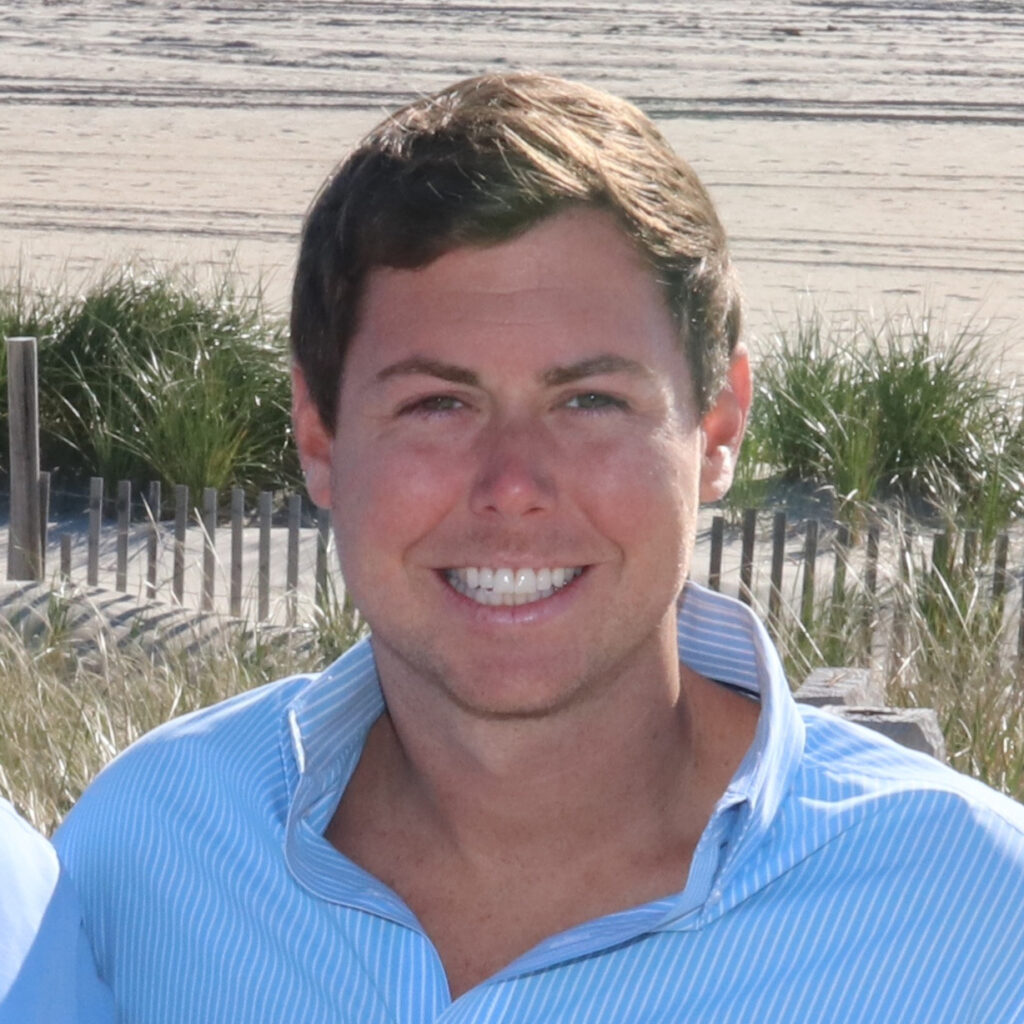 Second generation Realtor and LBI native, Michael has been successfully selling high-end properties on the island for nearly 10 years. At the age of 12, he was credited with the sale of a building lot his aunt purchased after going door to door to find the owner. After graduating Stockton University with a degree in Accounting, he worked for one of LBI's finest custom home builders where he developed an eye for fine details and gained knowledge of proper coastal building techniques and materials. Michael's hard work ethic, commitment to his clients, savvy negotiating skills and cutting-edge marketing ideas have been the driving forces of his success.
- B.S. Degree in Accounting Stockton University May 2010
- Highest Priced Residential Sale on LBI in 2020
- Michael & David's Combined Sales Volume of Over $88,000,000 in 2020
- Certified BHHS Luxury Specialist
- 17 year Member of The South Jersey Area Wind Ensemble
- 13 Year Member of The Atlantic Pops Community Band
- Wife: Caroline
- Residence: North Beach Haven

We can't thank Mike enough for his professionalism in our search for our LBI home. Mike has extensive knowledge of the market and was proactive at finding properties that met our requirements. Mike is extremely responsive to phone calls, texts and emails. Once we found our property, not only did Mike negotiate and close our sale, he was also extremely helpful coordinating inspections, repairs and providing recommend local vendors ranging from plumbers to painters and flooring contractors. I would highly recommend Mike to anyone looking to buy or sell a home on LBI. Thanks again Mike for everything.

R. Brown
It has been a great pleasure to work with Michael Cowles on the purchase of our LBI house. The entire process of working with Michael, from our first meeting to the final transaction, was entirely smooth and extremely personable. We could reach Michael anytime and he kept us informed on every critical detail in a prompt and courteous manner. Michael listened to our needs, he gave us good guidance, and everyone he recommended were very professional. We would highly recommend Michael to anyone thinking of purchasing or selling a property. He is the best!!

M. Barrantes
Oh where do I begin. From the time my husband and I met Michael he has been nothing but courteous ,polite , professional, helpful and always made us feel that he was there for us at anytime. We finally bought our home in December and even after the sale he has continued to assist in any matter that he can when we reach out to him . If you get Michael as your agent consider yourself very fortunate. He is the best out there."

F. Fadoo
Michael Cowles once again provided exceptional support to my wife and I in the recent sale of our home! Not only is he extremely knowledgeable of the local market but his passion for his work and his complete commitment to customer satisfaction truly set him apart. Our sale results exceeded all of our wildest expectations - Michael handled a bidding war with incredible professionalism. The entire process is a bit intimidating for homeowners and Michael's clear and concise communications are such an essential part of this positive experience. All questions are answered promptly and his positive attitude makes every interaction a pleasure! I can give no better endorsement than to say we actually miss him now that we have closed. I would highly recommend this incredibly talented young man to help you with your realtor needs!!

H. Armeny
Mike was great to work with through the entire process of buying our home in LBI. If you want a real estate professional that knows LBI like the back of his hand and has a vast network of others to call on as necessary (contractors, Inspectors, legal, etc.), then Mike is your guy. Most notable in our buying process was Mike's negotiation skills and sense of timing for the deal. During a very strong sellers market, Mike helped us secure the property we wanted. Also, Mike was available day and night as needed and always had a very positive attitude. Don't hesitate to give Mike a call.

G. Strobel
Michael started out as an agent, introduced to us by a friend who he helped, but became a consultant. He helped us with every aspect of the sale, truly went above and beyond to introduce us to locals, find contractors, attorney, engineer - really EVERY aspect of the sale and beyond. I don't believe we would ever have closed without his help.

S. Preizler