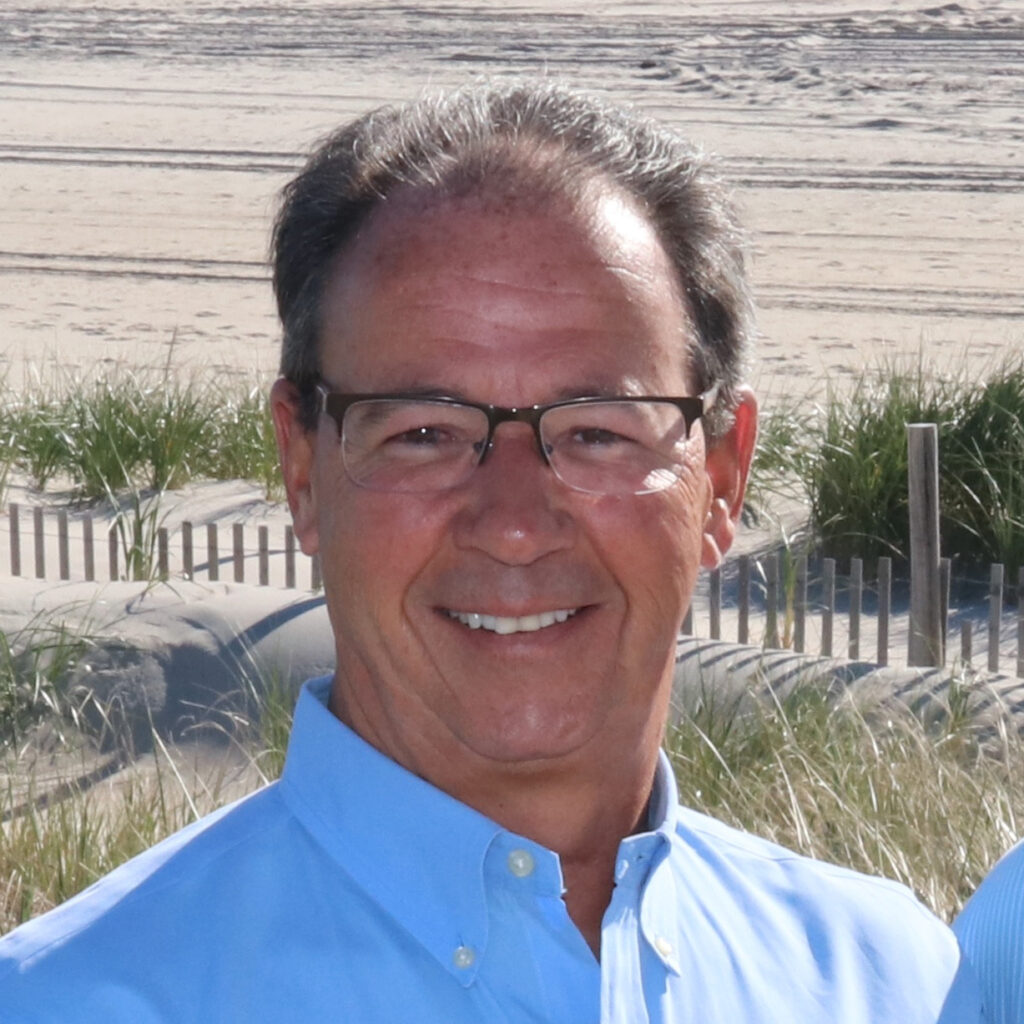 David Cowles' name and face have become synonymous with Long Beach Island real estate. With over 4 decades of experience selling LBI's finest homes, he can handle the most complicated real estate transactions. David is a dynamo, working full time (and then some) at his profession. Buyers and Sellers can always reach him easily and can count on a quick helpful response. You'll be hard pressed to find a Realtor with a more enthusiastic or positive attitude. So when it comes time for you to buy or sell a home make sure to call "The Name You Know for LBI Real Estate", David Cowles.
- Hometown: Westfield, NJ
- BA in Economics 1978 - Windham College
- Broker's License 1984
- CRS professional Designation 1986
- Certified BHHS Luxury Home Specialist
- 36 Time recipient of NJAR Circle of Excellence Award
- Annual Supporter/Fund Raiser: Sea Shell Striped Bass Derby and Stafford Township Wrestling Programs
- Wife: Debra
- Residence: Beach Haven

David is professional and offers years of experience. He listens and responds; creates a plan of action in listing and presenting the house for sale. My wife and I felt we were in the best of hands during the process of selling our house. We recommend DAVID COWLES without any reservations.

T. Kelly
the best very accommodating we needed local plumber he provided three all's round great person. easy to work with. understands your needs Dave is very well respected down in LBI. We have dealt with many other agents and you can see how he is treated. In high regard and that's evident to his dedication to assisting both sellers and buyers of homes.

D. Bryn
Totally satisfied. Would definitely highly recommend him. He was knowledgeable about current realty values and demonstrated excellent marketing skills.

M. Horowitz
To whomever is reading this..... David Cowles is by FAR the most outstanding Realtor that you can work with on LBI. His many years of experience, knowledge about the island and local connections (lawyers, home inspections, roofers, local city officials etc....) is PRICELESS. His negotiation skills and EQ are exceptional too. We could not have survived selling our house and buying another on the island without his trusted guidance. We HIGHLY recommend working with Dave as your Realtor - you will be in the very best hands.

W. Shaw
Dave Cowles worked like hell to sell my house.

G. Gore
I would highly recommend him to anyone thinking about buying or selling a house on on Long Beach Island. Dave was always on time, always responded immediately to any text messages or phone calls, has excellent relationships with the other brokers and was truly insightful and helpful and a real estate market that we were not as familiar with. Dave is truly connected to the island and its' people.

K. Keegan
Dave was recommended to us by a friend and we couldn't be happier. He was incredibly patient and saw us through to finding our little piece of LBI. It had been well over 20 years since our last real estate transaction and we relied heavily on Dave's expertise and contacts from beginning to end. I will highly recommend him to friends and family looking to get "their toes in the sand.

J. Korn
David Cowles is very knowledgeable on properties being a full time resident on Long Beach Island. David Cowles understands the needs , requirements when it came to selling our property. All transactions were completed in a timely manner with no time wasted in transition! He is very professional, caring and responsible. This was our second property transactions. We highly recommend David Cowles for anyone's needs in purchasing or selling properties on the Island.

W. Zinkewitsch
David provided valuable advice and help throughout the entire sales process. He worked closely with us to determine an appropriate listing price for our beach house. When we received three offers within two days, he advised on the best way to proceed. David helped us deal with the home inspection report and we resolved it very quickly. David is a real gentleman and always addressed our questions and concerns in a helpful way. Overall, the entire sales process was seamless.

M. Prendergast
Dave was the perfect fit for us. He listened to our list of priorities and respected the time we had to search. Dave being a long time resident, was particularly helpful with recommendations for hiring local businesses from inspector and attorney to contractors! We thoroughly enjoyed working with Dave. We would absolutely recommend him to anyone looking for real estate on LBI.

R. Hartung